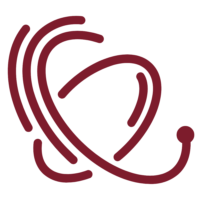 Systemize & Adapt
We believe that the best fulfillment processes need to be systemized for consistency and efficiency. Even the best systems need to be constantly challenged and we are always looking for ways to do things better.
Partner with our Customers
5L is a B2B-focused organization and therefore our customer's success is ultimately our success. We treat every fulfillment engagement as a unique partnership, and we don't rest until we are providing a fulfillment experience that is highly value-additive for our clients.
Prudent Eye on Costs
One of our highest priorities is to deliver cost-effective fulfillment solutions to our client base. The cheapest solution is not always the best solution though, and we aim to balance cost versus service quality when making fulfillment decisions for our clients.
Tech-Forward Fulfillment Solutions
Our core systems at 5L are built around technology-enabled solutions. Great tools + great teams equals world class fulfillment results.
Root Causes, Not Symptoms
Logistics is a complicated world. The environment can change rapidly, and we are attacking some meaty challenges. When faced with problems that demand solutions, we dive deep and attack the core issue rather than putting a band aid on symptoms.