Kitting & Assembly
Kitting & Assembly is a fulfillment service offered by most 3PL providers that handle eCommerce shipments. It involves packaging items that arrive as separate pieces (raw materials) into a single finished SKU in advance of the product being ordered by customers.
The need for kitting & assembly services may come from the way a product was manufactured or shipped, or an upcoming promotion that requires an offering to be packaged a certain way in bulk. There are two common ways that product kits are assembled by a 3PL: Kit-To-Stock and Kit-On-The-Fly.
The necessary labor and preparation for each kit type are vastly different so it's important you engage your 3PL partner early in the design phases on your kits. Your 3PL should be able to provide guidance for streamlining the kitting process and ultimately reduce costs to you the retailer.
Kit-To-Stock
At 5 Logistics, we have a dedicated Kitting & Assembly team that works on a wide variety of ongoing kitting projects for our DTC clients. We create a step-by-step, documented list of instructions that our team follows for kit builds with proper QC procedures to ensure accuracy. Kit-to-Stock is the process of taking raw material items that are non-shippable as a fulfillment item on their own, and assembling a combination of these items into a new, finished SKU that represents a product on your website.
Once a kitted batch is complete and has passed the necessary QC checks, inventory is decremented for the raw materials and incremented for the salable SKU which makes it available to sell online.
Our Account Management team has a recurring list of kitting projects they track on a weekly basis, and we create kitting orders when popular SKUs are getting low on inventory. We track these SKUs through build-to-quantities and take the guesswork out of the process for our clients.
Kit-To-Stock projects can be billed by our team on an hourly basis or as a price-per-unit (PPU). We involve our retailer clients heavily in the design phase and then execute on a weekly basis for them so that kitted SKUs are available at all times on their websites. We also work on projects that are one-time in nature or promotional products at the client's request.
eCommerce Bundle Pack's
A much simpler example of kitting work done by a fulfillment center is Kit-On-The-Fly or Bundle Packs. This process involves bundling a group of finished SKUs on an order that was sold as a "bundle SKU" on the client's website. These types of kits can typically be fulfilled by the picking and packing team during the normal course of fulfillment.
If promotional materials or special packaging needs to be done for these kits, those items can be added to the order as fulfillment items and special instructions can be given to the 3PL's pack-out team. The fulfillment fees on bundle packs are traditionally the normal pick fees and do not require additional labor or handling.
Bundle SKU's or add-on items are a great way for DTC retailers to increase their average ticket size and easy for your fulfillment team to execute against. The most important part is setting the alias SKUs up properly in the shopping cart and giving your 3PL any special instructions ahead of time.
Amazon FBA-Prep
Amazon is a nearly unavoidable selling channel for most DTC retailers. Amazon's FBA-program generates a lot of additional volume opportunities for a wide variety of products and is the definition of the "long tail" in today's eCommerce environment. With such a tremendous SKU count, Amazon has created some strict rules for inbound receiving that retailers must adhere to in order to avoid penalties and fees that can greatly reduce margins. Thus, many 3PL's provide Amazon-FBA preparation services for their clients.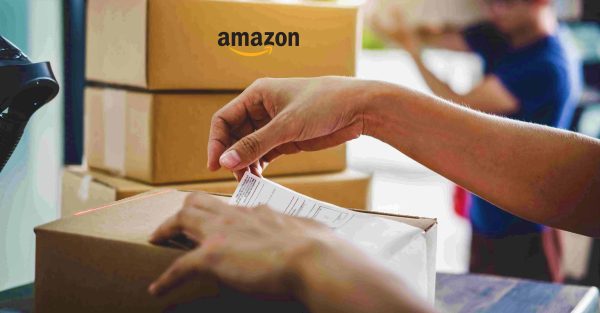 At 5 Logistics, our Kitting & Assembly team is tasked with this prep work for Amazon products. Our services include creating and applying Amazon ASIN stickers to either individual products or case packs, packing orders into desired case counts, and shipping either cartons or pallets to Amazon fulfillment centers with pre-provided UPS labels or carrier BOL's. We partner with you to figure out your best selling strategy on Amazon and then prepare your products accordingly.