Small Parcel & LTL Shipping
5 Logistics offers a wide variety of shipping options and expertise for our retailers. Your shipping strategy is a huge part of your overall eCommerce strategy, and we partner with you to set up a program that best fits your needs. 5 Logistics offers discounted rates on all service levels, and we have the ability to run sales orders through several best rate algorithms. We offer international shipping options in addition to brokered LTL shipments for pallet-out orders.
Benefits of Shipping Products with 5 Logistics
Ship Method Translators
The typical way 5 Logistics integrates most shopping carts is to match the shipping method selected by a retail customer (i.e. Standard) to a shipping carrier service level like USPS First Class Mail. We have no limits on the amount of shopping cart methods that can be mapped and it's a simple process to change these methods during the course of the year.
The traditional setup for an eCommerce retailer is the cheapest rate service level (5-7 days), a 2-Day Express option, and an Overnight Express option. The retailer has the freedom to charge what they want for shipping in the shopping cart. Most retailers choose $0 for the cheapest shipping rate provided the cart total is above a certain threshold and a flat rate for Express shipments like $30 per shipment.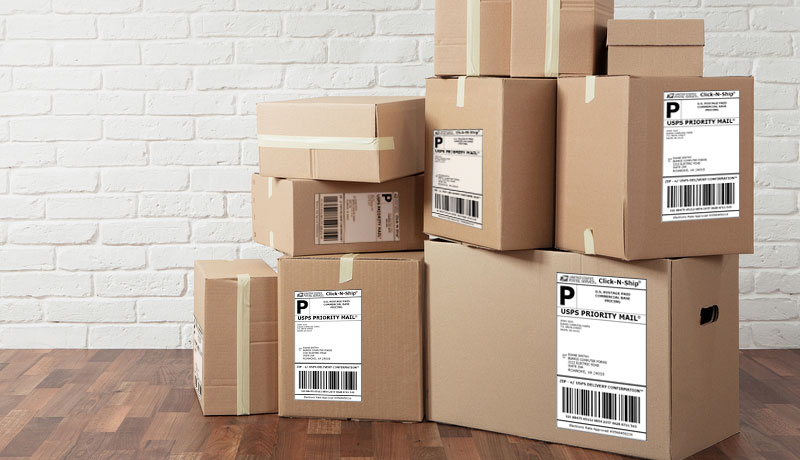 Shipping Carriers
At 5 Logistics, we offer discounted rates and service levels with FedEx, DHL eCommerce, UPS, and USPS.
International Shipments
5 Logistics is able to ship packages all across the world. eCommerce is quickly becoming a global ballgame and digital advertising platforms like Facebook have made it cost-effective to facilitate direct response transactions in lucrative, foreign countries. We have several cost-effective shipping methods to ship orders internationally that we offer to customers.
5 Logistics also has the capabilities to land packages duties and taxes paid or unpaid (DDP versus DDU). International shipments can be tricky to navigate and our staff will help demystify the process so you can expand your reach across the globe.
LTL Shipments
5 Logistics has dedicated, in-house personnel that books LTL and full truckload shipments on behalf of our clients. These shipments can be scheduled for both inbound and outbound freight and we have the expertise to class freight, meet guaranteed arrive by dates, provide insurance options, etc. on these valuable shipments.
We can create a Bill of Lading (BOL) on your behalf or validate a BOL that you have received from another carrier. Our team will prep your cargo for safe transport and serve as the final set of eyes for all pallets in and out of our facility.
Import

Shipments

Need help with an international container or LCL shipment? 5 Logistics can serve as a resource with arranging the freight, clearing customs, and providing advise throughout the process. We partner with a reputable international broker that can serve any need you have in getting your goods from your manufacturing facility to our dock doors.