Amazon is the undisputed juggernaut in the world of online commerce and many clients ask us about our Amazon FBA-prep service. Their dominance in the space does not mean that your company should rely on Amazon for 100% of your online orders though. Many DTC retailers are instead choosing an omni-channel approach and relying on Amazon volumes as a supplement to their own website sales to customers. A sale on a company-owned site will always be more valuable than an Amazon order due to the fact that the selling company gets to own the relationship with the client via a direct transaction. It would be a mistake, however, to ignore Amazon completely as it can be a significant source of sales volume that does not necessarily cannibalize sales from other channels.
When selling on Amazon, you can either participate in three separate merchant programs they offer:
Vendor

Central – you sell your

inventory

directly to Amazon and they sell it on their site taking 100% of the proceeds of the sale. The sale to essentially a B2B wholesale order that can be fulfilled from a

3PL

. These transactions are

EDI

-based and have specific

fulfillment

guidelines.

Fulfillment by Amazon (FBA)

– you sell your products on Amazon, and they act as your 3PL on these sales handling the distribution of the product from their own fulfillment centers. In this case, Amazon has their take rate on the sale plus fulfillment fees on each order.

Seller Central – Merchant Fulfilled (FBM

) – you sell your products on Amazon and your existing 3PL fulfills the orders according to the rules of the Amazon

marketplace

. In this case, you pay Amazon a take rate on the sale and separate fulfillment fees to your 3PL.
Your fulfillment partner should be able to play a supporting role in all three scenarios with Amazon. The most common role a 3PL will play with Amazon is by providing FBA-prep services for a DTC-brand. Amazon has a strict set of rules and guidelines that must be followed for the intake of products to their distribution centers so it's important to select a 3PL Partner that is familiar with the process. Below are a few things to consider as you work with your 3PL partner in preparing your product for FBA-fulfillment.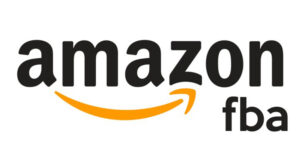 Seller Central Account &
ASIN

's

Every registered seller on Amazon must apply and be approved for an Amazon Seller Central account. Fair warning here, the approval process can be cumbersome for a small business and there are Amazon consultants out there that can help you through it. Once approved, you will submit your list of products you want to sell on Amazon and designate each of them for either FBA or FBM fulfillment. The products you sell on Amazon are not always the identical product listings you would sell via your own eCommerce site. My companies create 3-packs or variety packs to send to Amazon in order to make higher margins to account for Amazon commissions and other fees.

Once you have your list of products set on Amazon, you get an Amazon Standard Identification Number (ASIN) for every product. The ASIN code is used to identify items on the Amazon site, rather than in the Amazon FBA warehouses which we will get into next. The ASIN will appear prominently on the product attributes page in Seller Central. It will also show up in the URL of Amazon's website.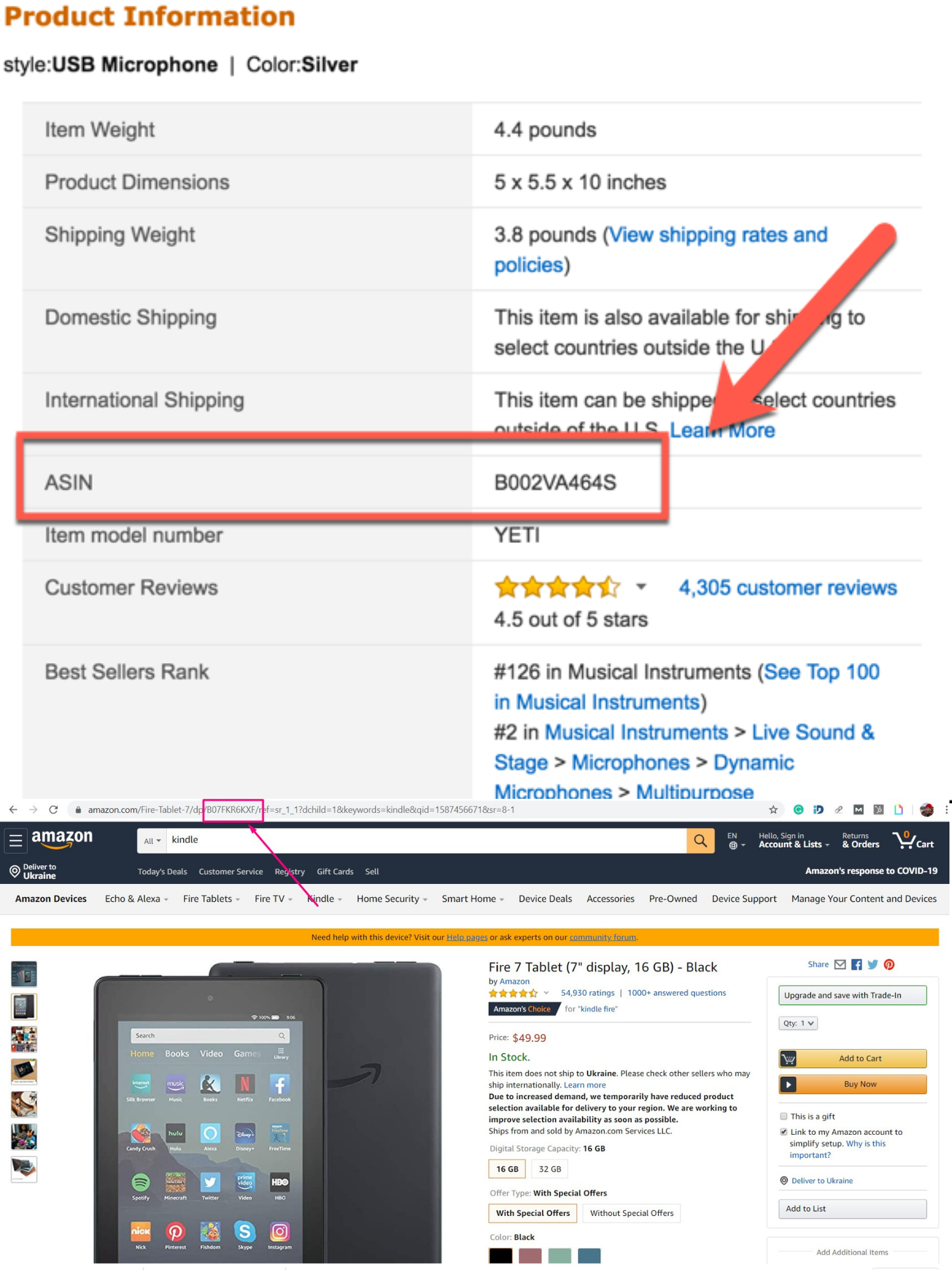 FNSKU (Fulfilment Network
Stock

Keeping Unit)

Every online retailer should be familiar with Stock Keeping Units (SKU's). They are the unique alpha-numeric codes assigned to each of your products and their variants. A SKU can be any combination of letters or numeric characters and is not a registered with GS1 US. SKUs are different from UPCs in that SKUs are used for internal purposes, while UPCs are numeric only and are used for external purposes.

If you are selling via Amazon FBA, they will take your SKU's a step further generate an Amazon Fulfillment Network Stock Keeping Unit for each of the products you plan on selling through their portal and fulfilling via their distribution centers. Amazon does this to standardize the millions of products they handle and to pay merchants appropriately for their sales. This is where your 3PL goes to bat for you. When you need to send in product to Amazon, you will place an internal order with your 3PL to pull the necessary products and re-label them with Amazon SKU labels. This can be as simple as placing a new label over the existing barcode on the product, or it could entail kitting a variety pack and then placing the Amazon SKU barcode on the outside of the newly created box for the pack. You will incur significant chargebacks if your products are labeled incorrectly so you really want to review this process in detail with your 3PL on the first couple of orders.

There is a set of complex guidelines that Amazon publishes regarding how items need to be packed in order for their distribution centers to receive them properly. This is your 3PL's domain expertise, but you need to engage them in conversations early on because the order sizes and types can simplify the process and ultimately save you money on the prep work.
Inbound Freight / Small Parcel Orders to Amazon
Once your 3PL notifies you that the products are all labeled correctly and ready to go, you will request the weights and dims on the inbound cartons or pallets. Every box and pallet you ship to an Amazon fulfillment center must include a unique box ID and/or pallet label. You will generate these labels via Seller Central which takes some work with inputting all of the details of each carton or pallet. Once this is complete, they will send you a PDF sheet of labels which you will send along to your 3PL. If your shipment will be traveling via small parcel, this is the point you'll also get the UPS labels for each carton. If it's traveling via LTL freight, your 3PL will prep the pallets with the pallet labels and then you will contact Amazon to schedule the freight carrier for the pickup and provide the BOL back to the 3PL.
Amazon has penalties for late shipments or missed carrier appointments so proper communication with your 3PL is essential. Once the shipments leave the 3PL, you will then close the order in Seller Central which generates the ASN on Amazon's side for the inbound receipt.
Amazon FBA Summary
Selling via Amazon-FBA is a great source of additional sales dollars and volume opportunities, that is why we provide the Amazon FBA-prep service. It does create a unique set of costs though that you'll need to consider and model to make sure it's profitable for your business. Partnering with the right 3PL like 5 Logistics that can complete Amazon FBA-prep orders in a timely and predictable manner is the first step to ensuring a successful experience in the vast world of Amazon's marketplace.