In the rapidly expanding world of fulfillment, finding the proper fulfillment warehousing solution for your business has never been more important. As specialists in the world of omnichannel fulfillment, 5 Logistics provides the necessary information and services to help our customers make educated decisions about their warehousing needs.
Warehousing is the process of storing goods with the intent of being distributed at a later time. Warehouses provide secure space for businesses to store their products for stocking, packing, and shipping, and act as centralized locations for managing inbound and outbound shipments or fulfillment. eCommerce warehousing is a crucial component for eCommerce businesses, as they provide the services that make it possible to get a company's products in the hands of their consumers through eCommerce fulfillment & supply chain management.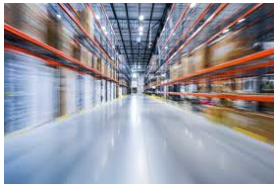 While many new or small businesses may store their inventory and fulfill their orders in a home, small office, or local storage facility, fulfillment warehouses are utilized by companies who have outgrown their smaller storage space, are anticipating rapid growth, and want to prepare for larger inventory levels, or require the expertise of a warehousing partner to aid in the growth of their brand.
In today's always-connected world, as online shopping continues to take the place of brick-and-mortar stores, supply chains are being pressured to fulfill orders at record speeds. Fulfillment warehouses must utilize strategic operations to ensure orders are picked, packed, and shipped quickly to meet the demand of companies' promised shipping times. Because of this, selecting the right warehousing & fulfillment partner for your company can be a make-it-or-break-it component to your company's success.
To choose a successful warehousing partner there are several variables to consider.
One important variable is where the warehouse is physically located in relation to your company's shipping needs. Warehouses in urban areas can deliver large quantities of orders very quickly, as their vicinity to big cities and large population groups allow for faster transit times to the end consumer.
If your company ships a large number of orders each week, using a centrally located fulfillment the warehouse can play a crucial role in achieving expedited shipping times. Rural fulfillment warehouses may not be able to ship products as quickly as their urban counterparts but are often a more cost-effective, long-term bulk storage alternative for companies that ship products less regularly.
Depending on where your end customers reside and your order volume, it may make sense to utilize multiple warehouse locations to meet promised shipping times.
Another important consideration to make when selecting a warehouse is your company's SKU count and inventory levels. An SKU, or "Stock Keeping Unit," is a unique code, generally presented as a scannable bar code, that identifies each individual product in a company's inventory. SKU counts inform a warehouse of how much product a company has, and how much storage space will be required to house and fulfill orders.
Warehouses can charge storage fees on a per-SKU basis, or provide bulk pricing for larger bin or pallet locations, which allows your company to pay for only the storage space you need on a monthly basis. Depending on how quickly each of your SKUs sells, you may have larger storage spaces for the most popular SKUs, and smaller locations for SKUs that don't sell as quickly.
5 Logistics offers tailored storage solutions on a per-client basis to achieve the most cost-effective storage solutions for each of our customers.
One of the most important pieces to selecting a warehousing partner is warehouse management & a compatible warehouse management system. Day to day responsibilities include:
Managing & forecasting inventory volume & labor required to fulfill each customer's needs
Ensuring safety practices are followed at all times.
Ensuring all equipment operators are properly licensed and certified
Maintaining compliance and requirements for regulatory agencies
Maintaining accessibility and security of products while performing warehouse audits
regularly
Ensure all records of inbound and outbound shipments are accurate while collecting the associated documentation as needed.
Through the right eCommerce fulfillment partner, you will realize lower costs, on-time delivery of your products, more productivity, and overall happier customers.
Selecting a warehouse that uses a compatible Warehouse Management System (WMS) is another an important criterion for finding the best warehousing solution for your company. WMS technology integrates eCommerce sales channels with warehousing software and provides a centralized arena or fulfillment warehouses to automate order processing, fulfill orders, track shipments, and manage inventory levels.
WMS's also make the inner workings of warehousing operations visible to eCommerce customers, so they can manage their inventory and order flow in real-time. For eCommerce warehousing applications this means your customers are always seeing accurate inventory when making a purchase online.
Another determining factor in selecting the best warehousing solution for your brand is whether the company requires services outside of picking, packing, and shipping.
In addition to these traditional operations, 5 Logistics offers unique value-added services such as kitting and assembly, branded packaging solutions, cross-docking, international and domestic shipping expertise, local freight delivery options, and pre-built API connections to your shipping channels.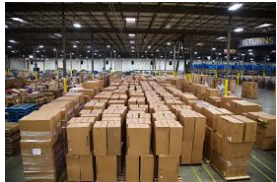 Full-Service Fulfillment Warehousing
Finding a one-stop-shop for your company's eCommerce warehousing needs can reduce operationally
costs and streamline the retail fulfillment process, enhancing the purchasing experience for your
customers. 5 Logistics covers all aspects of eCommerce warehousing & fulfillment ensuring you
have a true, omnichannel fulfillment partner to help you grow your brand.
In conclusion, there is no universal warehousing solution that is right for every company. By
assessing your company's warehousing goals and evaluating variables such as warehouse location,
SKU count and inventory levels, warehouse management system compatibility, and the need for
value-added services, you can select the best warehousing partner for the success of your brand.
As a company that specializes in eCommerce warehousing & omnichannel fulfillment, we are proud
to help companies like yours grow their brand, reach out today for a free estimate!