Are you struggling to connect with your customers and drive more sales on your eCommerce store? Have you considered using an email or SMS marketing automation tool to streamline your eCommerce marketing communication flows, but don't know where to start?
Email marketing automations, or flows, are an automation feature that enable eCommerce brands to tailer communications to their subscriber base. Triggered by a customer's action, like placing an order or viewing a product on a website, the goal of marketing automation is to create a more personalized advertising experience.
If you think marketing automation could be for you, look no further than Klaviyo.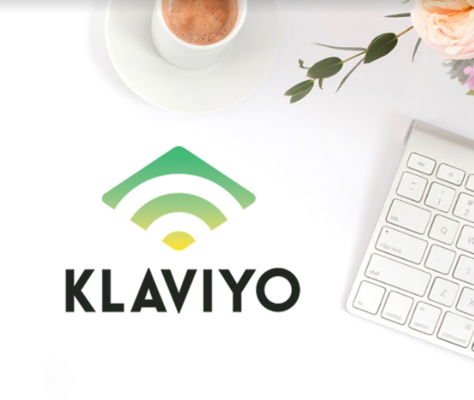 Klaviyo is a powerful eCommerce email marketing platform that allows you to create targeted campaigns, automate your workflows, and analyze your results all in one place. With Klaviyo, you can create personalized messages that resonate with your audience, nurture leads, and ultimately drive more sales.
Klaviyo works to improve your marketing communication flows in the following ways:
Abandoned Cart Emails: Abandoned carts are one of the biggest challenges facing eCommerce businesses. Klaviyo makes it easy to automate abandoned cart emails and remind customers to complete their purchase. You can also use these emails to upsell or offer discounts to encourage customers to complete their purchase.
Welcome Emails: First impressions are important, and Klaviyo makes it easy to create a personalized welcome email to introduce new customers to your brand. Use this opportunity to thank them for their purchase and offer a discount on their next purchase.
Cross-Sell and Upsell Emails: Klaviyo allows you to segment your customer list and send targeted cross-sell and upsell emails to customers who have purchased a certain product or have a certain buying behavior. These emails can be a great way to increase your average order value.
Product Review Emails: Product reviews are a powerful way to build trust with potential customers. Use Klaviyo to send automated product review emails to customers after they've had time to use your product. This not only helps build social proof but also gives you valuable feedback on your product.
Win-Back Emails: It's inevitable that some customers will stop purchasing from your store. Use Klaviyo's win-back emails to encourage these customers to return to your store. Offer an incentive, such as a discount or free

shipping

, to encourage them to make a purchase.
Personalized Emails: Connecting to your audience on a personal level is unique in the eCommerce realm. With personalized communications such as birthday or anniversary automation, you can celebrate along with your customers on their special day by offering a discount, free shipping, or a free gift.
Klaviyo is a powerful tool for eCommerce businesses looking to improve their marketing communication flows. Whether you're looking to automate your abandoned cart emails or encourage repeat purchases, Klaviyo can help you achieve your goals. Get a demo at klaviyo.com and see how Klaviyo can take your eCommerce business to the next level.