In 2014, an entrepreneur named Oisin O'Connor launched Recharge which offers a subscription management service for shopping cart marketplaces and gives eCommerce merchants the ability to launch and scale subscription programs. Recharge not only makes managing customer subscriptions easy, it also has pre-wired checkout integrations with some of the top merchant processing platforms and makes recurring payments seamless. If you're looking for a tool to help you increase customer lifetime value (LTV), decrease churn, and allow your customers more flexibility in managing their recurring subscription orders, then Recharge may be worth considering.
In this blog post, we'll discuss the benefits of running a subscription management program through Recharge along with a summary of the different plan options that ReCharge offers.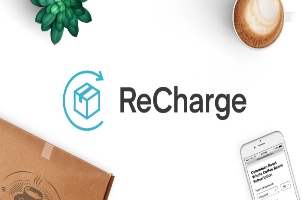 Establish Brand Loyalty by Increasing Lifetime Value (LTV)
Recharge has developed intimate knowledge of customer retention techniques. Seemingly minor accommodations such as allowing subscribers to skip monthly shipment or reschedule a delivery can increase lifetime value (LTV) by 30%. When customer LTV increases, brand loyalty is simultaneously strengthened. With that in mind, Recharge offers an analytics suite where Shopify store owners can uncover valuable trends such as reasons why their customers are canceling their subscriptions. Getting ahead of a cancelation trend allows the store owner to pivot quickly and reformulate their subscription and/or product offerings accordingly.
Another way Recharge helps reduce customer attrition is by allowing customers to easily swap products in the subscription management portal. If a customer is unsure how to change which product they're subscribed to, they will become easily frustrated and potentially cancel their entire subscription plan. Recharge has accounted for this scenario and their tools make it easy for customers to swap which product(s) they're subscribed to.
Recharge also helps merchants reduce their rate of churn by offering improved payment conversions such as automatic retires and dunning. Whenever a customers' charge is declined, Recharge will automatically retry the charge according to the intervals that the merchant pre-sets. The customer will also be notified that their subscription payment failed, resulting in Recharge working to get updated payment information.
Make Payments as Frictionless as Possible
It shouldn't come as a surprise that your business will experience significant increases in both revenue and customer engagement by making the checkout process more seamless. Most shopping cart platforms like Shopify do not have a built-in capabilities for handling recurring payments. Customers have to pay for recurring subscriptions through a separate checkout portal which can lead to irritation and ultimately, cart abandonment. Recharge, on the other hand, offers a frictionless and unified checkout experience when integrated with Shopify, BigCommerce, and other ecommerce platforms. To make subscription management easier, Recharge also integrates with top commerce tools such as Avalara, Gorgias, Klaviyo, Churn Buster, and more.
Recharge supports a large array of major merchant processing platforms. Here is a subset of the most popular ones they support:
Stripe

PayPal

Square

Braintree (owned by PayPal)

Shopify Payments

Apple Pay

Google Pay
As a bonus, Recharge provides built-in discount, taxes, and shipping engines as part of their subscription payments offering.
| | | |
| --- | --- | --- |
| | Standard | Pro |
| Payment processor support* (Stripe, Authorize.net, and Braintree | | |
| Payment method support*(credit card, Apple Pay, Google Pay, Pay Pal SEPA, iDEAL | | |
| Secure payment vaulting | | |
| Notify when credit cards expire | | |
| Retry failed payments | | |
| Pre-authorize transactions | | |
Offer Your Customers Flexibility through the Customer Portal
As mentioned earlier, allowing flexible subscription options is one of the best ways to increase LTV and also increase average order value (AOV). That's why Recharge features a customer portal where subscribers can add one-time purchases to recurring orders, edit delivery frequency, update an address and/or payment information for recurring billing, change shipping information, etc. Customers can do this either through the customer portal or via text on Recharge's SMS platform. Merchants can even send text messages and email notifications to customers that will automatically notify them of upcoming charges and card declines. Customers can also combine one-time purchases with subscription items in the same shopping cart. This simple upsell technique allows them to try out new products without making any big commitments if they find they don't like the product.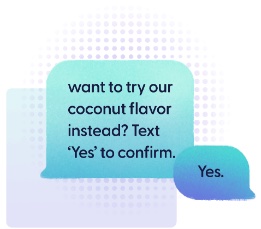 | | | |
| --- | --- | --- |
| | Shopper Tools | |
| | Standard | Pro |
| Basic shopper portal | | |
| Add one-time products to a subscription order | | |
| Reschedule or skip deliveries | | |
| Swap products | | |
| Shopper notifications (SMS, email) | | |
| Customizable shopper portal (theme engine) | | |
| Custom domains on customer portal | | |
Build and Nurture Relationships through the Merchant Portal
The Recharge merchant portal allows Shopify store owners to offer a proactive, customer-centric approach to their businesses by managing customers' subscriptions on their behalf. The Recharge portal give Shopify merchants the following capabilities:
Manage your customers' subscriptions (pause or cancel subscriptions, add and remove customers, etc.)

Create and edit subscription products and/or bundles

Create discounts for specific subscriptions

Set up payment processors, etc.
The merchant also has access to an event history feature where they can learn why users make changes to their subscription. This can provide eCommerce sellers with the invaluable information about changes in their customers shopping habits and preferences.
Merchant Tools

Standard
Pro

Merchant admin portal

Third-party integrations library

Robust and flexible

API

SMS Workflows

Permissions management

Custom checkout domain

Configurable rate limits

Google Tag Manager
Recharge Plans
& Costs
Recharge offers three plans to choose from – Standard, Pro, and an Enterprise plan. Merchants can also choose between the Advantage add-on (which is included in the Standard and Pro plans for free), or they can upgrade to the Enhanced version for $300 a month. Each Recharge plan operates on a month-to-month basis and charges 1% of the total amount of the transaction.
The Standard plan (which is the plan you're automatically enrolled in when you install Recharge) is best for those merchants who are looking for a quick and efficient way to begin launching subscriptions to their store. This plan is free but includes a 10-cent transaction fee.
The Pro Plan, which is best for merchants who want to use data to gain actionable insights, includes everything from the Standard plan but features more advanced analytics and customization options. This plan costs $300 per month and charges a fee of 19 cent per transaction.
Merchants can also choose between two add-ons – Advantage and Enhanced. Advantage, as stated earlier, is free for both the Standard and Pro plans. Below is what Advantage offers:
Customer Support 24/7

Live chat and email support

Guaranteed response time of 8 hours

Immediate access to Help Center
The Enterprise plan is for merchants who want a more hands off approach. Pricing is dependent upon your business's specific needs and is bid out by Recharge per merchant. This plan offers everything the Standard and Pro plans offer but it allows you to have your own dedicated account manager.
The Enhanced add-on offers everything the Advanced does but guarantees a response within 4 hours instead of 8 and offers phone support as well.
Analytics Dashboards

Standard
Pro

Revenue overview

Revenue planning

Customer overview

Subscription overview

Industry benchmarks

Customer actions

Revenue KPIS

Customer cohort

Customer retention

Product

SKU

Product variant

Media attributions
Conclusion
Recharge is a fantastic shopping cart plug-in app that gives Shopify merchants access to CRM-tools that used to be only available to the largest companies who developed these capabilities in-house. Shopify store owners can improve average order value, increase customer loyalty, upsell additional or new products, and make recurring payments seamless all via the simple installation of the Recharge app. If you want to provide more value to your existing customers or you want to attract new customers with subscription offerings, consider installing the Recharge app in the Shopify store and taking advantage of all of the tools they offer to merchants.