Shopify was founded in 2006 by Toby Lutke because he could not find a simple set of software tools to build his own eCommerce website. Toby lives in Canada and was looking to create a niche site to sell snowboards and winter merchandise on. Toby took matters into his own hands and, after a couple of months of coding, Sundevil was officially launched to the world as the first Shopify store. The history of eCommerce was forever altered in a meaningful way with the launch of Shopify, which has empowered entrepreneurs across the globe by enabling a simple shopping cart offering to sell their goods and merchandise on. Today, Shopify has over 1.75 million merchants using their platform and powers over 3.76 million sites that processed over 79.5 billion in Gross Merchandise Volume (GMV) on behalf of merchants in 2021.
Snowdevil Shopify Site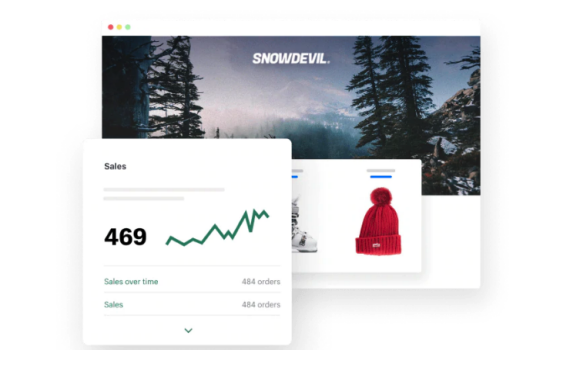 What about Amazon?
Everyone is familiar with the 800-pound eCommerce gorilla in Amazon and how they pioneered online commerce. Amazon is the undisputed leader in eCommerce, but the company's priorities sometimes conflict with online merchants. The problem is that Amazon has two sets of customers, it's B2C relationship with customers like all of us that it provides programs like Amazon Prime through and it's B2B relationship with the merchants that sell on its platform and fulfill orders for through Amazon's FBA-programs. Amazon is an excellent source of volume for a lot of merchants and brands, but a sale on Amazon will never be as valuable as a sale through a merchant's own website where they get to control the branding message, capture 100% of the sale proceeds, and retain valuable customer data for future direct promotional activities. Shopify is the enabler for merchants to host their own websites and their sole focus is on improving this toolset for online merchants to create an "Amazon-like experience" when shopping online.
Shopify's Mission – Empower Online Commerce
Below is the Shopify Mission Statement:
"To make commerce better for everyone, so businesses can focus on what they do best: building and selling their products."
As you can deduct from this statement, Shopify wins when online commerce become more frictionless, and when merchants are easily able to sell online and grow their businesses. Most Mission Statements contain a lot of fluff, but Shopify's mission is what has allowed it to claim the status as the most favored shopping cart platform in the marketplace.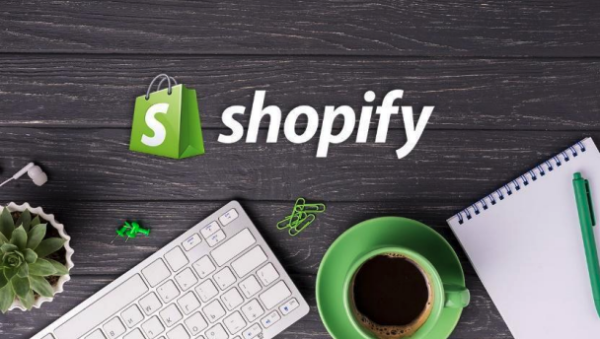 Why Is Shopify the Preferred Shopping Cart Platform?
There are plenty of options for DTC retailers to choose from – WooCommerce, BigCommerce, Spree Commerce, SquareSpace, Wix, etc. Shopify has become the largest and most powerful player in the space because it has placed so much focus on building software that is as frictionless as possible to launch a branded storefront with and begin selling products online. Most eCommerce merchants are great at creating an idea for a product and marketing it, but few have the time to become great coders to build a beautiful website. That's where the power of Shopify's tools come in. They have built their platform in a manner that is low code meaning that someone with limited knowledge of building a website can sign up for an account and create an attractive looking website with products listed for sale in less than a week if necessary. Shopify also has depth to its platform so you can make the site as interactive and feature rich as you would like. In fact, the platforms tools are so good that many of the largest brands in America are choosing to build their DTC sites on Shopify instead of creating a site from scratch. Brands like Pepsi, Tesla, Red Bull, and Kraft Heinz are just a few of the Top 20 brands that have made the switch to Shopify in the past few years.
Having small and big brands alike on the platform is where Shopify's power comes from. The product is just as useful to a Mom-and-Pop retailer launching a site to sell one single product as it is for some of the largest Fortune 500 companies to showcase their product offerings to the world. Shopify's setup time and costs are often a fraction of it's competitors like WooCommerce who is the widely viewed as the second most preferred shopping cart platform in the marketplace.
Shopify's Flywheel – Apps & Plug-Ins
Having tools to build an easy to launch website are nice, but they are not enough alone to create an enduring sustainable advantage for Shopify. The company has internally developed a lot of fantastic add-ons like Shop Pay and Shopify Flow that automate the shopping experience for the customer and provide a tailored experience similar to one they would find on Amazon. In addition to it's own set of apps and plug-ins, the Shopify App ecosystem is by far the most robust in the market. That's the power of the platform, the company is able to attract the most merchants which in turn attracts the most talented web developers that want to build tools for the platform. In aggregate, this makes the platform more valuable for everyone and self-reinforces the platforms value proposition over time.
Below are a few of the most powerful Apps & Shopify Plug-Ins that exist in the marketplace and give small DTC brands big-time tools to create a unique shopping experience and cultivate relationships with its customers:
Attentive – SMS marketing automation

Klaviyo – marketing and email campaigns

Yotpo – online reviews and loyalty programs

ReCharge – subscription management platform

AfterShip –

shipment tracking

service
The Shopify ecosystem provides options for Shopify merchants to have access to powerful tools that can grow their online businesses. These tools used to only exist for the largest corporations with the deepest pockets. Now they are available to any merchant on the Shopify platform, typically on a subscription or per usage basis meaning that small companies don't have to spend thousands of upfront dollars to get access to powerful eCom capabilities.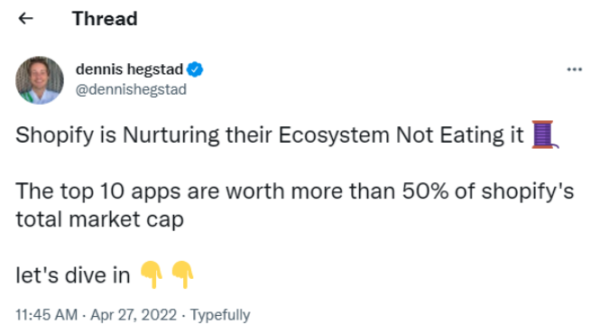 What's Next for Shopify?
It certainly feels like the company is just getting started in fulfilling its mission. The company is still led by its founder Toby Lutke who appears to be taking a long-term approach to running the company and enhancing the overall value of the platform. What's good for Shopify is good for online merchants which is good for Shopify App developers. Shopify certainly has its fair share of competition and it's hard to imagine a world in which Amazon doesn't continue to invest in its FBA and Marketplace offerings, but Shopify has achieved a scale that will allow it to take these challenges head on.
We will continue to write about Shopify on topics like the differences in its three subscription plans and merchant processing options in future blog posts. The environment Shopify is competing in is also constantly shifting and will warrant further discussion. The one thing that is certain now is that online commerce continues to become more frictionless, and the infrastructure investments are in the early innings which means good things are in store for the thousands of merchants making a living off selling on the Shopify platform in the years ahead.