If your business sells products on an eCommerce platform, you are probably no stranger to the world of direct response online marketing. Successful TikTok marketing campaigns can be a driving force for sales, and it's no secret that social media sites are excellent launchpads for online advertising. While there are many moving parts to advertising on social media, it can be a great, relatively low-cost way to target your company's potential audience and raise awareness for your brand.
Ad campaigns on platforms like Facebook, Instagram, Youtube, and Twitter have long been utilized by businesses to promote their products and services, and a new player is stepping into the game.
Enter TikTok.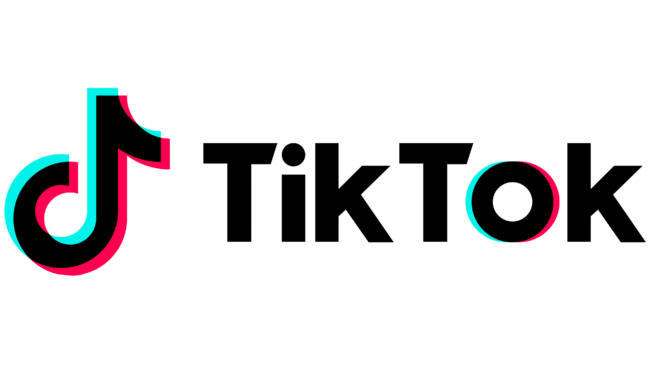 TikTok, originally introduced under the name "Douyin," was founded by the Chinese tech giant ByteDance in 2016. After working through several iterations, TikTok was released as a video-sharing social networking service that allows users to create visual content using an extensive music library and creative content provided by the app.
TikTok videos range in length from 15 seconds to three minutes and can be about a variety of topics from dancing and lip-syncing to comedy, cooking, sports, animals, DYI – you name it! And that's the beauty, really – there are endless unique communities and content niches within the platform, meaning there's something for everyone.
How do I market on TikTok, anyway?
TikTok is more than just the addictive scrolling machine Gen Z'ers can't seem to take their eyes off. Because TikTok is purely video-based, it provides users more opportunities to go viral compared to other social media platforms. That is due in large part to the tremendous international reach TikTok has.
As of the summer of 2021, TikTok has more than 1 billion active users worldwide, and those users reside in 150 markets and 75 languages. While 41% of that audience identifies as Generation Z, an alarming 59% of users come from other age demographics.
That means from an advertising standpoint, businesses marketing on TikTok can reach a very large, diverse audience with a very broad range of products. Even if your customers are primarily in the US, creating a good US-based TikTok marketing strategy is possible with the targeting tools in the platform.
One of the fears businesses often have about marketing on TikTok is the ability to come up with continuous creative content. Opening the app for the first time, it can be daunting to envision how your brand will stand out from the thousands of videos users are scrolling through. But the TikTok business platform can help!
The platform offers numerous resources to help brands stay inspired and produce engaging content. The TikTok Creative Center is a great starting point for inspiring creativity. Users can scroll through the page and see examples of top ads, content that is currently trending, or visit the audio library to explore free audio tracks to use in their ads and posts.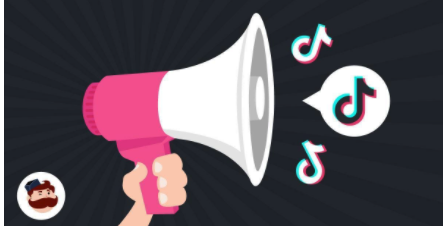 Who Does the Marketing on TikTok?
Many digital marketing agencies can help you with Tiktok marketing although many businesses find they can manage TikTok on their own. Companies are creating successful TikTok marketing content themselves with the help of Tiktok's Creator Marketplace. If you don't have the time to create your own content, another way to reach a huge audience on TikTok is to leverage influencer marketing.
TikTok provides a Creator Marketplace, which according to them, is "a discovery tool to match businesses with a diverse range of creators for every campaign, brand voice, and budget." This tool is incredibly helpful to businesses that are new to TikTok or are struggling to come up with creative or engaging content. Creators in this marketplace are often influencers with established audiences, so pairing your brand's advertising goals with the experience of a creator may help increase the visibility of your advertisement.
Influencer marketing on TikTok also provides a level of authenticity for your brand. The idea behind it is that users are more likely to trust the recommendations of someone they like and respect than that of a brand. When influencers use a product in a real-life setting it helps users relate to the brand and envision themselves using it.
Because TikTok is known for having a reputation of authenticity when compared to other social media platforms, partnering with an influencer can be a great way to get audiences to trust and support your brand.
TikTok is also a beneficial marketing tool for increasing brand relevance and exposure. Users on TikTok are constantly creating new trends growing in popularity, and everyone and anyone can participate. Creating video ads that utilize the latest trends increases your brand's relevancy and can propel your brand into the mainstream, allowing more users to discover your products.
The popularity of TikTok is still on the rise and should continue to grow. People consume social media differently today than they used to, and the trend is shifting from logging on to share a quick update, to passively scrolling more for extended periods. That sort of passive browsing leads to discovery, and that can help your brand to be seen. That, combined with their large and diverse audience, makes TikTok an excellent platform for marketing your brand.
It's important to market your eCommerce brand on TikTok if you want to reach new audiences and markets. eCommerce marketing on TikTok seems to be very effective and is continuing to grow with new shopping features and the ability to create powerful calls-to-action to promote their products.
So get ready to boost your brand's awareness and take your business to the next level. Start advertising on TikTok today! As always 5 Logistics will be here to help eCommerce brands with logistics, give us a call.