Faire is an online wholesale marketplace based in San Francisco that was created in 2017 with the mission of helping independent entrepreneurs realize their dreams and be able to successfully compete with larger competitors. Faire connects retailers with makers (sellers) and enables them to buy and sell wholesale goods via a robust online marketplace. Faire works like any other wholesale marketplace in the fact that sellers must first apply to be a part of the platform and then create a storefront for their products and wares. Once a merchant storefront is created, retailers can search and shop for products typically at wholesale prices. Faire has already connected more than 400,000 local retailers with 60,000 emerging and established brands on their platform and is continuing to grow. In this blog post, we'll talk about what both retailers and makers can expect from using Faire.com and what the various fees are from utilizing the marketplace.
Retailers
Retailers on Faire have access to free returns on their first order. If they find that a product is incompatible with their brand after trying it, if they order too much, or if they need to return a product for any reason, they can return it to the maker if it is submitted within the designated return window (60 days). Faire also allots eligible retailers a certain amount of money at sign-up that they can spend using 60-day payment terms. This essentially extends credit to retailers which is vital cash flow for small businesses. In order to qualify for Net 60 terms, retailers have to verify their eligibility by linking a bank account, point-of-sale system, or accounting system. Once an invoice is paid, the retailer's available credit balance with Faire is increased by that invoice amount allowing them to continue taking advantage of the "buy now, pay later" structure.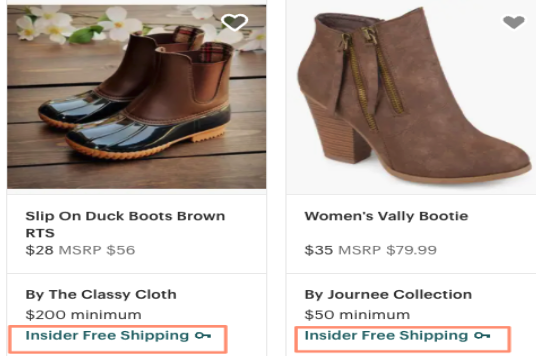 US retailers can also join a paid membership program called Insider which grants them access to free shipping on orders from select U.S. brands as well as exclusive early access to Faire's virtual trade shows and new brand arrivals on the site. Brands and products that offer Insider free shipping are designated by a blue Insider key. Lastly, because Faire marketplace wants to offer the lowest prices, there is a 3% credit card fee charged on all orders.
Makers (Sellers)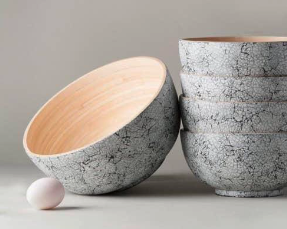 Makers on Faire have exclusive access to vigorous sales, marketing, and analytics tools to gain insight into how their products are performing. Before a maker can join Faire, they must apply and be approved (it's free to join). Once approved, the seller has to create their own "shop page". Sellers can either do it themselves or Faire can set it up if they're given access to the seller's product information and images. Though it's free to join, Faire does have a take rate on orders placed on the website. Faire's normal commission structure is 25% for the first order, but re-orders drop to a 15% on an ongoing basis. The commission fees make Faire a viable marketplace and help pay for eCommerce tools such as retail verification, guaranteed payouts, exclusive business and marketing tools, discounted shipping/handling rates, and returned inventory. Makers can avoid paying commission fees, though, if they direct retailers to their shop page through a personal link via Faire Direct. Makers are typically paid within 30 days after a sale is completed, but they can choose to be paid the day after an order ships if they pay a 3% fee. There is also a 3% credit card fee on these orders.
DTC eCommerce Brands Utilizing Faire
Faire is available in the U.S., Canada, the UK, and most countries in the EU. The marketplace prides itself on being "built for entrepreneurs by entrepreneurs". They help entrepreneurs achieve their dreams by bringing brands and retailers from across the world together. One of the ways they do this is by hosting online trade shows where the community congregates twice a year to buy, sell, and network. Faire strives to be the facilitator that drives more commerce between small businesses.
In order to participate on Faire, you have to have an existing eCommerce site, brick and mortar storefront, or a live pop-up store that is already open to qualify for an account. Authorized subscription boxes, booths, and stores that are opening soon could qualify for an account, but it will be at Faire's discretion. Many DTC brands find that Faire.com is a good source of referrals and add-on sales. These companies sell products from their existing stock, so the only additional work is setting up an account with Faire and building the storefront. If you are a DTC brand utilizing a 3PL, it's just another order for your warehouse to fulfill. Faire can also be integrated with Shopify and other shopping cart providers so the orders can seamlessly flow through to the 3PL for immediate fulfillment.
Faire's growth is worth watching and if you have a DTC brand looking to gain additional exposure and ancillary sales, the marketplace worth considering given its relatively low setup costs and growing popularity with customers.