3PL is a term that gets mentioned a lot in the world of logistics. Most users of a 3PL don't really understand exactly what it means, just that "they have a warehouse". 3PL stands for third-party logistics and is an organization's use of a third-party warehouse or company to outsource elements of its distribution, warehousing, and/or other fulfillment services.
This relationship can be as simple as storing a couple of pallets at a warehouse without any fulfillment needs to a more complex arrangement like a manufacturing company outsourcing it's entire distribution operations to a 3PL operator in a single-use facility. 3PL's also serve the world of online commerce with warehouses that exclusively fulfill for eCommerce retailers which we will get to later in the post.
Before diving into the world of 3PL's and the many roles they play on behalf of their clients, it's worth detailing out the other "PL's" that exist in the world of commerce. You have a 1PL which is most famously illustrated as Amazon selling a customer something out of their own stock. Amazon has title to the goods they are selling the customer and fulfilling it directly from their own warehouses. Think big box retailers and their dominance over commerce in the 20th century.
There is also a 4PL relationship where a 3PL contacts with another warehouse or organization to handle a specific logistics need for a client. The retailer does not have a relationship with the providing warehouse but instead leverages its relationship with its existing 3PL to accomplish the fulfillment or supply chain needs.
The landscape for 3PL's has really evolved over the last 5-10 years with the growth of eCommerce as many merchants and retailers are now looking at outsourcing fulfillment and distribution as the most preferred method of operating. Uber and other gig economy operators have popularized the service model of renting only the capacity you need for a given service and that's ideally suited for the 3PL model.
Most warehouse operators across the US rent large facilities with customizable storage configurations and then pair that space offering with personnel that can accommodate nearly any logistics need. This allows the 3PL to be the expert in supply chain logistics so that the customer of the 3PL can focus on growing their own business rather than delving into the minutiae of logistical challenges that inevitably arise on a daily and weekly basis.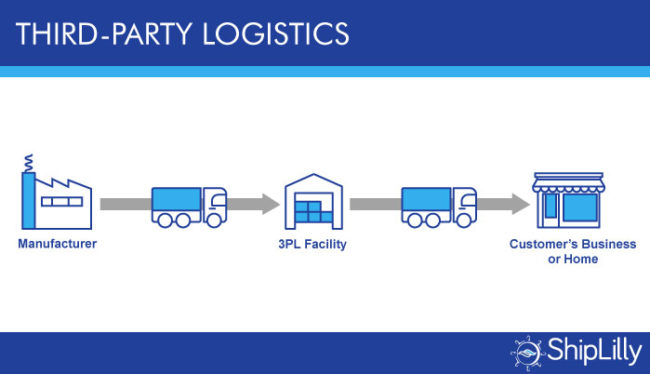 Selecting the right 3PL partner is vital for your business and not all 3PL's are one in the same. Some specialize in certain niche industries or service lines (i.e freight forwarders) while others just stick to picking and packing orders.
You need to do your homework to ensure that the 3PL you partner with has the capabilities to solve all of your logistics needs. If they don't have capability for a specific need in-house, they should have partners in the industry that can fill these needs at a reasonable cost.
Here is a simple list of questions to vet out when interviewing 3PL's for eCommerce fulfillment:
Checklist Items When Considering a 3PL Partner:
Do they get orders out the same day? Most marketplaces have strict requirements for fulfilling orders which are usually either the same day or the day after the

order

was placed. See the guidelines for Walmart

Marketplace

which are very similar to those from Amazon's FBM program.
Automated Businesses Processes – your 3PL should be able to capture orders from your shopping cart or ERP-system through an automated

API

or

EDI

connection. Most 3PL's have the ability to upload CSV files to their systems but you want to automate as many tasks throughout the fulfillment process as possible especially as your orders scale in volume.
Make sure your 3PL is able to track

inventory

on a real-time basis and that you have visibility to your available stock levels anytime you want them. Ideally, your 3PL operates on a cloud-based system and you can see this information for yourself.

Shipping

costs are a big factor when picking an

e-commerce

fulfillment partner and you want to make sure that your 3PL has multiple

carrier

options with competitive rates.

Kitting

& Assembly services have grown in popularity with subscription boxes and variety packs. Amazon FBA recently announced that it will no longer be offering these services and that they will accept ready-to-sell products only going forward. Your 3PL should have a dedicated Kitting & Assembly team that can do FBA prep or perform other assembly services on your behalf. QC and batch processes are a must to avoid errors in sending customers incorrect products.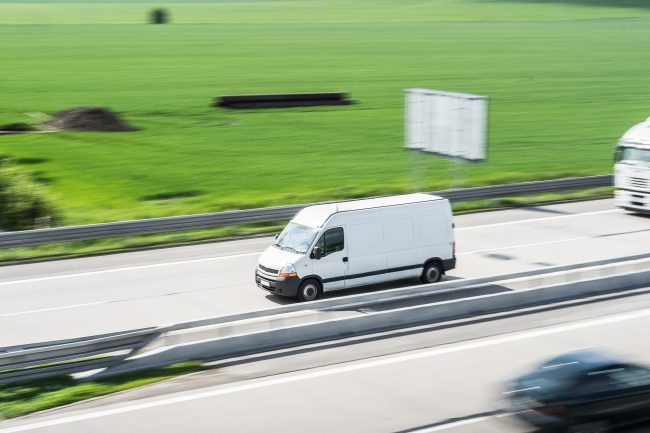 There are a slew of other considerations when selecting a 3PL partner but the list above is a good starting point for an eCommerce-focused merchant. Selecting the right 3PL can make your life significantly easier and stress-free.
When done correctly, the relationship should feel like an extension of your own company and you are able to move into your next phase of growth for the enterprise.
Selecting the wrong partner can have an exponentially adverse impact on your business and often ends up being a worse experience than doing e-commerce fulfillment yourself. You are constantly worried about the 3PL's ability to execute leading to a failure in meeting order commitments to your customers. It's not a good spot to be in and unfortunately there are many 3PL operators that fall into this category.
Here are some indicators that you have a good 3PL partner that is value-additive to your company. This list is not exhaustive and some items will be more important based upon the nature of your operations.
10 Signs You Have a Good 3PL Partner
They fulfill orders the same day and rarely get behind in the normal course of business. They have published daily cutoff times and stick to them.
They have a technology stack that allows for orders to automatically be imported into their system system and marked as fulfilled in the shopping cart when completed.
They can handle omni-channel fulfillment and orders with special packing guidelines. The process to do this should be a self-serve model with dedicated personnel serving as a backup or assurance that these orders are being fulfilled correctly.
They can offer omni-channel fulfillment advice on a range of logistics issues on both inbound and outbound topics. Your 3PL should be your trusted supply chain expert.
They have affordable shipping options and allow you to get orders sent to a customer in a reasonable amount of time cost-effectively. They should also have international shipping expertise and knowledge of duties and taxes regulations in foreign countries.
They can flex up or down with your inventory needs. They also offer storage in multiple different container types – i.e. small bins to oversize

pallet

locations and everything in between.
They can handle special promotions that are 10x your regular eCommerce fulfillment volume. Opportunities like going on TV can happen out of the blue for an eCommerce merchant and your 3PL provider should be able to deliver for you during these spikes in volume.
They use scanning devices to track all products both inbound and outbound. Audit logs are important to trace all product movement in the warehouse. Their

receiving

process should be able to produce clean variance reports of any discrepancies for you to address with your manufacturers.
They should be able to handle

returns

from customers in an expedient manner so that you can resend replacement products or issue refunds. They should also have the flexibility to put your corporate address on packing slips so returns can be sent directly to you if you need to do any special checks before the product can go back into stock.
Lastly, your 3rd party logistics company should have the ability to handle special projects (like product variety packs or custom labeling) in a systemized manner. You can throw nearly anything at them and they can handle it as well as you would yourself.